New from the Cross-Stitch Market in Nashville, TN
This is not the only new thing about our Cross-Stitch.
Come in and see!




We are all in love with Pinkerville by Tula Pink




Fresh Shibori designs




Little House Needleworks has done it again! Join us in stitching Jack Frost's Tree Farm.



Sweet Tea by the team Sweetwater has beautiful base prints and fun accent pieces


Wooly Felted Wonders Ironing Mats are perfect for crafting.
The wool holds the heat so that when you press both sides
are heated. We carry the large mat and smaller mats.

Mitch Monkey by Funky Friends sews up super cute in Shannon
Minky. He can even look like Saskatch.




Christmas Signs by the Tiny Modernist are perfect for getting
in the Christmas spirit all year long!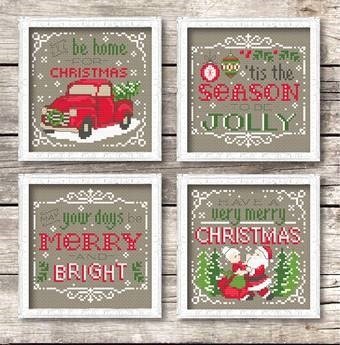 Custom Dyed Yarn by BaH Yarns:
All at Sea
We are thrilled to share our new colorway with you. Brenda and Heather
worked with us during their trunk show to design a colorway just for Always in Stitches.
All at Sea is only available in our shop.



Wisdom

Sometimes all you need are the right words spoken at the right time. The Wisdom block of the Month pattern designed by Denice Lipscomp, includes inspirational quotes and words to live by and to think about with every month of this beautiful quilt.
Terri Degenkolb of Whimsicals proudly presents Road Trippin. This collection began with a family vacation which inspired Terri to design this modern collection with a healthy dose of playfulness. Road Trippin is the perfect collection for luggage, apparel and modern quilts.
Gain confident in handling your machine
Cheryl will be teaching the Serger Basics each month.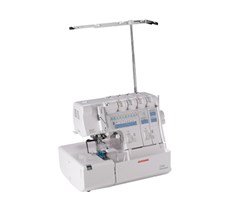 Handi Quilter Simply 16 and Little Foot Table!
Our shop features the Amara on the Studio Frame,

*********************
Did you know we have a blog?
thatquiltshop.blogspot.com


Knit Your Bit
Show your appreciation for local veterans by
making scarves for them. Any pattern, any yarn
can be used. Project of the National World War II
Museum, Though scarves will be given to all veterans
of all wars and branches of service.
On-going project, donate anytime.

Ryan's Case for Smiles
Sew cheery, soft pillowcases for local children fighting
cancer. Formerly called ConKerr Cancer. Ongoing project;
donate anytime

Little Hats Big Hearts
Knit red baby hats out of acrylic yarn to donate to the
American Heart Association. Hats are collected all year,
then distributed to area hospitals throughout February
as a reminder of pediatric heart conditions. Let's put
little red hats on all those babies! We heard a rumor there
was a surplus of hats this year, so we contacted the AHA
and they said they are still collecting hats. They did have some
left over last year, but they will gladly accept hats this year.