What's New

Burly Beavers- click for the free pattern: Chop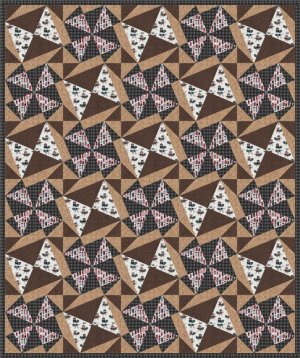 Needle Nannies- Little Farmhouse Christmas!

What a cute accent while you stitch your piece- set your neeedle
on the needle nanny and no more lost needles.


Little Farmhouse Christmas has the cutest
piece for a center square:



Merry Berry Snowman from Christmas in the Coop
Just one of the projects in this cute book!



Mighty Machines by Lydia Nelson


Flying, hauling, transporting; Mighty Machines is a collection inspired by
my three young boys (and one grown boy) who have a passion for trucks,
planes, fire engines, and all things that move. Whether it's peeking out
the window each week to catch the garbage truck, spotting planes in the
sky, watching a firetruck flashing by, or rolling around a toy dump truck,
these machines have amazed boys and girls of all ages. Mighty Machines
fabric is made with iconic images of vintage and unique motorized
transport; dedicated to those with a passion for strength, steel, and horsepower.


I Believe in Pink and the
Hope Springs Eternal
Pattern


Printology by Contempo is a very different design
and the pattern Follow the Leader makes it shine.
Pattern is free with fabric purchase.







For our Modern Quilters
gain confident in handling your machine
Cheryl will be teaching the Serger Basics each month.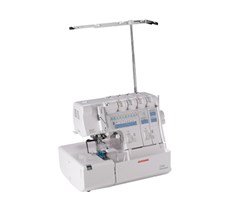 Handi Quilter Simply 16 and Little Foot Table!
Our shop features the Amara on the Studio Frame,

Knit Your Bit
Show your appreciation for local veterans by making scarves
for them. Any pattern, any yarn can be used.
Project of the National World War II Museum,
Though scarves will be given to all veterans of all wars and branches of service.
On-going project, donate anytime.

Ryan's Case for Smiles
Sew cheery, soft pillowcases for local children fighting cancer.
Formerly called ConKerr Cancer. Ongoing project; donate anytime

Little Hats Big Hearts
Knit red baby hats out of acrylic yarn to donate to the American Heart Association.
Hats are collected all year, then distributed to area hospitals throughout February
as a reminder of pediatric heart conditions. Let's put little red hats on all those babies!








































































































































































































































































































































































































































































































































































Coming Soon~
August!


Terri Degenkolb of Whimsicals proudly presents Road Trippin. This collection began with a family vacation which inspired Terri to design this modern collection with a healthy dose of playfulness. Road Trippin is the perfect collection for luggage, apparel and modern quilts.






Gertie set the room on fire at Quilt Market.
Her line Charming is stunning. The fabric shown here
is close to the Charming line, but just wait!


Wonder


Wonder by Carrie Bloomston is a bright collection inspired by summery, playful imagery. Wonder is full of textures including stacked triangles, bias strips and zig zags to help you add a bit of

je ne sais quoi

to all of your sewing projects and quilts. The

Tree of Wonder

digitally printed art panel (44 in. x 54 in) is filled with whimsical objects, can be used whole or cut up for applique



This like is fun, geometric, and fits to make a quilt, but it also
plays well with others (fabrics, that is)


Watch for this Block of the Month to come in:

Wisdom


Sometimes all you need are the right words spoken at the right time. The Wisdom block of the Month pattern designed by Denice Lipscomp, includes inspirational quotes and words to live by and to think about with every month of this beautiful quilt.



White Christmas