Jaftex Sewing Machine Give-Away

Always in Stitches in partnering with JAFTEX Fabrics to give away a sewing machine to someone in our community who has suffered loss, tragedy or hardship. This person may have suffered a significant loss through fire, flood, illness, death or tragedy. Our hope is that by providing them with a sewing machine they may use the machine to improve their situation and begin recovery from their hardship. The person selected to receive this prize will choose if they want their winning publicized. Click the photo for a link to the entry form.

Superwash 220 in Pacers colors is in Clearance. If you still want to be part of
Nothing but Knit, now is the time to pick up some yarn!



New in our shop! There are three new machines: quilting,
embroidery and soon a freearm serger!

Christmas Signs by the Tiny Modernist are perfect for getting
in the Christmas spirit all year long!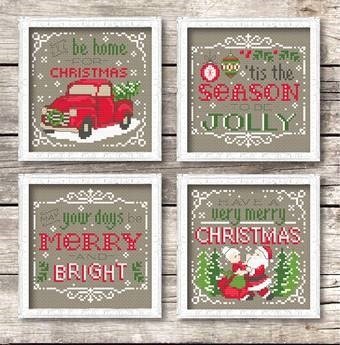 Handi Quilter Simply 16 and Little Foot Table!
Our shop features the Simply on the Studio Frame,

*********************
Did you know we have a blog?
thatquiltshop.blogspot.com

Little Dresses for Africa
Every other month, this group meets to sew
pillowcase dresses and hygiene products. All levels
of skill are appreciated, including people who like to iron.
Knit Your Bit
Show your appreciation for local veterans by
making scarves for them. Any pattern, any yarn
can be used. Project of the National World War II
Museum, Though scarves will be given to all veterans
of all wars and branches of service.
On-going project, donate anytime.

Ryan's Case for Smiles
Sew cheery, soft pillowcases for local children fighting
cancer. Formerly called ConKerr Cancer. Ongoing project;
donate anytime

Little Hats Big Hearts
Knit red baby hats out of acrylic yarn to donate to the
American Heart Association. Hats are collected all year,
then distributed to area hospitals throughout February
as a reminder of pediatric heart conditions. Let's put
little red hats on all those babies! We heard a rumor there
was a surplus of hats this year, so we contacted the AHA
and they said they are still collecting hats. They did have some
left over last year, but they will gladly accept hats this year.