What's New

Freya and Friends Dollhouse


Mighty Machines by Lydia Nelson


Flying, hauling, transporting; Mighty Machines is a collection inspired by
my three young boys (and one grown boy) who have a passion for trucks,
planes, fire engines, and all things that move. Whether it's peeking out
the window each week to catch the garbage truck, spotting planes in the
sky, watching a firetruck flashing by, or rolling around a toy dump truck,
these machines have amazed boys and girls of all ages. Mighty Machines
fabric is made with iconic images of vintage and unique motorized
transport; dedicated to those with a passion for strength, steel, and horsepower.


I Believe in Pink and the
Hope Springs Eternal
Pattern


Printology by Contempo is a very different design
and the pattern Follow the Leader makes it shine.
Pattern is free with fabric purchase.



We'll be knitting this wrap in the weeks leading
up to Local Yarn Store Day





For our Modern Quilters



If you like Lilac Ridge, you may want to get it quick.
Between Debra and Cindy, it is going fast.
Cheryl's Serger Workshop
gain confident in handling your machine
Cheryl will be teaching the Serger Basics each month.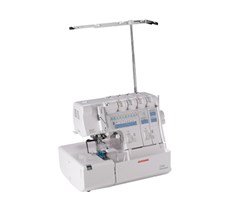 Handi Quilter Simply 16 and Little Foot Table!
Our shop features the Amara on the Studio Frame,

Knit Your Bit
Show your appreciation for local veterans by making scarves
for them. Any pattern, any yarn can be used.
Project of the National World War II Museum,
Though scarves will be given to all veterans of all wars and branches of service.
On-going project, donate anytime.

Ryan's Case for Smiles
Sew cheery, soft pillowcases for local children fighting cancer.
Formerly called ConKerr Cancer. Ongoing project; donate anytime

Little Hats Big Hearts
Knit red baby hats out of acrylic yarn to donate to the American Heart Association.
Hats are collected all year, then distributed to area hospitals throughout February
as a reminder of pediatric heart conditions. Let's put little red hats on all those babies!










































































































































































































































































































































































































































































































































































Coming Soon

Cherry Blossoms Trunk Show